What to Know About Keyless Entry Systems
Recently we live based on how convenient things are available for us. We pick things that make our lives easier because we want things to be simple. Getting into your car and driving away is the same thing. It is so ideal to walk out your house door and jump straight into your car without having to fumble for your keys. Thankfully there is keyless entry systems that take car of all that for us.
How Keyless Entry Came to Be
This system started in the late 1900s to early 2000's. One of the first brands to have the keyless entry system was the Mercedes-Benz S-Class.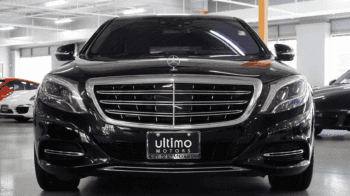 The Mercedes-Benz brand has been a brand of innovation so them being one of the first to install this system in their car is not a surprise.
Luxury vehicles were some of the first to add these systems inside their cars. You could find them in Acura, Cadillac, Rolls Royce and more. It wasn't until recently in 2018 that 62% of cars began to add the keyless entry system as a standard for their cars.
How it Works
The keyless entry system is very simple. It works by using a key fob the radiates a signal to the car. The fob transmits low-frequency signals to the car once it was close enough to detect. From there you were able to push that start button to start up the car. This system was very convenient for many people and that is why it grew to become a standard in over 50% of vehicle production in 2018.
Security
Many people were concerned about the safety of these keyless entry systems. Could anyone with a fob enter my vehicle and drive off? Would I be able to get into other cars? Is it easier to break into my car with this system? There were many concerns about this system, but as the years grew by they continued to make improvements.
One of the safety checks that is done with this system is by making sure that your foot is on the brake before starting the car. This allows for the driver to be prepared before they start the car. Not allowing for the vehicle to just be started simply by pressing the button composes the driver when they are ready.
The key must be in close proximity before the car can start. This helps with the avoidance of the keys being locked up in the trunk or in a bag in the back seat. It is important to always know where your keys are. The system makes sure that although you don't need them to start, you need them close by.
Luxury Vehicles
Many luxury vehicles have the standardize keyless entry and push to start button. This is because luxury vehicles are always being advanced into the best technology. Ultimo Motors has many cars that have the keyless entry system. If interested in buying a car with advanced technology, low miles and the best price, visit Ultimo. We have four locations throughout the Chicagoland area and customers around the world. We ship to multiple countries and overseas.