What Made the Modern Car?
We have seen many cars throughout the years and as the years have passed we have seen many advancements for the car. There has been so many innovations to create the overall and now modern car. What made the modern car what it is today? Find out below:
Electrics and Engine Placement
The electric system has improved even more than when it first started off with just the electric starter and lights. Now the system is even more advanced than before. There is now the electronic fuel injection, control units and sensors. All of these things help track the engine performance and overall improved the efficiency of the car. Without the electrics, the modern car would not be what it is today.
Engine placement is something that engineers grasped quickly when they noticed that puting the engine in the front of the car along with the transmission improved traction and maximized the interior volume the car would have. This has become almost standard for city cars in the modern world today.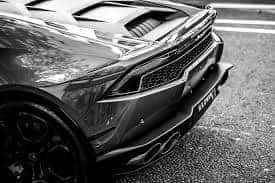 Hybrid-Electric Transportation
Although the hybrid has not become standard in the world we live in at the moment. We can predict it as a future common thing that will happen within the next century. Hybrid cars have allowed people to stay environmentally friendly while still getting to their destination with less of a hassle than public transportation. Although hybrid cars were first debuted in 1901 by Porsche. But since the early 2000's and recently they are becoming more and more popular every day.
GPS Navigation
The first GPS navigation system in cars was debuted in 1990. It was linked to satellites on a screen in the car. It was very cutting-edge technology and since then the in-car navigation has become very popular and now it is a normal and modern thing. Although it has mostly moved to our handheld devices when compared to having in the car. Cars are not offering smartphone integration and new infotainment systems that are being modernized in cars.
Adaptive Cruise Control
The new adaptive cruise control has radars that track when objects are in front of you. This is different than the regular cruise control because now you car adapts to the other things around you to keep up with speed or slow down when something is in front. These radars are distance-sensing and are much more convenient. They are linked to the car's brakes and stop when in an emergency.
Ultimo Motors
Ultimo Motors stays consistent with the trends because we are constantly updating our inventory. We get some of the best luxury car brands that have the most updated technology so our customers can stick with the times. We offer great prices for great quality cars. Come into one of our four locations to check out our inventory.