Tips on Buying a Used Luxury Vehicle
Purchasing a used vehicle doesn't have to be hard, just follow these tips.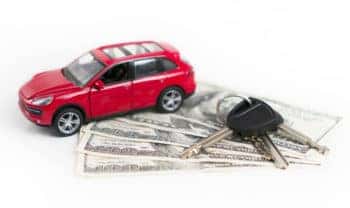 If you are thinking about purchasing a new vehicle for yourself the question you might have is to buy new or used. When making a big decision like this one you must consider the pros and cons of the two. Here at Ultimo Motors, we aim to provide people with the best service and options on purchasing a used luxury vehicle. There are a few things you should know about shopping for a used luxury car to help you make the right choice for your needs, budget, and lifestyle.
The Experience
First of all when you are deciding between buying a new non-luxury sedan and purchasing a used luxury vehicle you have to think about the driving experience. Driving a Honda will feel different than when driving a Mercedes Benz. Although the price of purchasing that new Honda will be similar to the used Mercedes Benz, what cannot be compared is how it drives. Once you drive the Mercedes, the experience is more significantly pleasing than when you drive the Honda. So when purchasing, think about how the car drives and which you'd prefer.
Depreciation
Buying a used luxury vehicle has more advantages than you think. A used luxury vehicle will depreciate at a slower rate than a new vehicle. As soon as you drive that new vehicle off the lot, the amount you paid has depreciated and will only continue. On average, a new car will lose almost half of its value over the next four years. The value of the used Mercedes Benz will be more worth it, in the long run.
Factory Warranties
How important is warranty to you? Often times when buying a used luxury vehicle, a warranty will not be included. But there are always options to buy an extended warranty and there are even manufacturers that offer certified pre-owned programs. These pre-owned programs can offer full service and roadside assistance. All you have to do is research to see what there is to offer.
Features
When you buy a used luxury vehicle the best part is that it is coming with nice features and you do not need to pay more to have something you want. You can be picky when you are purchasing a used vehicle because you know that if you continue looking you will find a car that has all the added features that you want already in the car. The used luxury vehicle can have nicer features and add ons that with the same amount you might have to spend on that new vehicle, will not have. You can find a better equipped vehicle luxury car at a lower price.
Vehicle Reports
It is important to ask for vehicle reports when purchasing any used vehicle. Here at Ultimo Motors, feel free to ask us for the vehicle report for a car you are interested in and you will get it. We choose the best of the best cars to display in our showroom and will provide the history for the car of your interest.