Tips for Buying a Used Motorcycle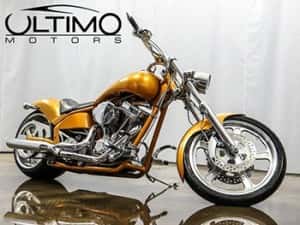 Ultimo Motors is the leading used motorcycle dealership here in the Chicagoland area, and we're here to make sure that you can find the right bike for your needs while getting the most for your money. Over the years we've developed a lot of advice that we're happy to share with used motorcycle shoppers. Read on for some tips on how to get the right used motorcycle!
How to buy a Used Motorcycle
When you've made the decision to buy a used motorcycle you've got to make a few choices:
What kind of riding do you do most often? Will you be primarily touring, commuting, or riding for fun? This might be the most important factor in determining which used motorcycle you'll purchase: you want to get the right bike for your needs. You don't buy a cruiser to head to the track, right?
Buy from a dealership if possible – that's where Ultimo Motors comes in! This way you can trust the motorcycle you're interested in to come fully functional and ready to ride.
Check the bike out yourself. Even here at Ultimo Motors we know that motorcyclists like to look over a used bike before purchasing. We know that you will likely do some of the maintenance work on your motorcycle yourself, so it makes sense that you'd like to be familiar with it before purchase.
Take a test-ride! Make sure you take the motorcycle out on some of the roads you'll likely be riding on in "real life" and make sure you like the feel of the bike and are comfortable.
Take a look at the service history and the free CARFAX Vehicle History Report that we offer here at Ultimo Motors. That way you can rest easy knowing that the bike you're buying has never been in an accident or been damaged in other ways.
Visit Ultimo Motors of Westmont
We're the leading local used Motorcycle dealership in the Chicagoland area, so come visit us at 4574 Weaver Pkwy in Warrenville, IL. Ultimo Motors always has a large inventory of high-quality used motorcycles, and we're always happy to help you get the financing you need for your purchase. You can call us at 630-300-0610 or contact us online. Best yet, stop by our showroom from 9 a.m. to 8 p.m. Monday through Thursday and from 9 a.m. to 6 p.m. on Friday and Saturday. We hope to see you soon!