The Newest Car Technology Features
New Car Technology
As humans we are intrigued by the newest technology. We constantly want something that is better and new. It's even better if the newest form of technology makes our life easier. Technology is meant for our life to be made easier, so that we can go through our days with less worry. Car technology is probably one of the best things to have been invented, because it makes driving easier. You no longer need to worry about hitting the car in back of you while parking, if there are any cars in your peripheral vision, or your hands being cold on a winter day.
The newest car technology has been made for us to enjoy driving and we should all be grateful. Ultimo Motors has some of the best luxury cars with the newest technology. We find cars that have the best upgrades or have options to design and add special features. This past year has brought a lot of new technology, let us reminisce on it all.
Blind Spot Monitoring
One of the newest technologies on the block has been blind-spot monitoring. This allows for the car to detect when another car or bypasser is on the sides of your car that you cannot see. This feature allows you to avoid a collision with another car when merging lanes or turning. Blind-spot monitoring is one of the greatest technologies because it is a safety feature.
Radar Cruise Control
This feature is very helpful when going on long drives. The radar cruise control can detect the speed the cars around you to continuously keep up with their flow. When a car merges in front of you all of a sudden, it can sense that cars mph  and adjust your own to avoid crashing. This feature also makes sure that your car is a set distance away from the car in front of you, always making sure you are safe.
Head Up Displays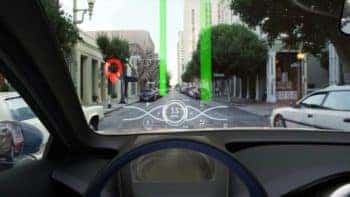 One of the coolest technologies are the head up displays that feature on the glass of your front windshield. This display features your car vitals and navigation directions. Even newer displays can be customizable so you can display whatever is important to you and get rid of the nonsense. This new technology seems very futuristic but it looks cool and is very beneficial because you never have to take your eyes off the road.
New Technology at Ultimo Motors
Ultimo Motors stays consistent with the trends because we are constantly updating our inventory. We get some of the best luxury car brands that have the most updated technology so our customers can stick with the times. We offer great prices for great quality cars. Come into one of our four locations to check out our inventory.