The Mercedes-Benz Legacy
Mercedes-Benz has always been top in leading innovation. The founder himself, Carl Benz, is the one who built the first car in 1866. With how much they have improved from the first car and how Mercedes-Benz continues to push the limits. It is no wonder that they are one of the top luxury car brands.
Where it started…
In 1866, Carl Benz built the first car and received a German patent for a three wheeled, self propelled wagon. The first car had a single cylinder engine and one seat. This car changed the way people moved from that day.
Although Carl Benz never thought his car was ready, his wife believed it was ready to be shown to the world and she went on a 120 mile trip without his knowledge. Along with all these first that the car came with, it also won the first auto race in 1894.
Independent Thinking, Inspiring Control
Since Mercedes-Benz always wanted to think independently and outside the box, hoping to inspire themselves and others. They launched the Mercedes 170 in 1931, which has the first ever independent suspension which led for every wheel to respond individually. Along with the new performance that this car featured it also had new safety goals they wanted to reach.
In 1939 they inspired to find new ways to promote safety with their cars and they bean research on how to do just that. They designed a safety car that had a rigid floor, high-impact siding protection.
In 1949 they patented an extremely strong door latch called the "conical-pin door lock". Along with all these safety features in 1958 they started a crash testing program that became a vital tool in the development of every new Mercedes.
Production
Apart from the factory in Germany, where it all began, vehicles are also manufactured throughout the world. With locations in Africa, South America, Europe, Asia, North America and factories in 30 countries. They've been making quality models from cars, vans, trucks and busses. The production of their trucks originally began in their Argentina location. Their wide range of buses and coaches are mainly being produced in Europe and Asia, the first model was produced in 1895.
Mercedes-Benz at Ultimo Motors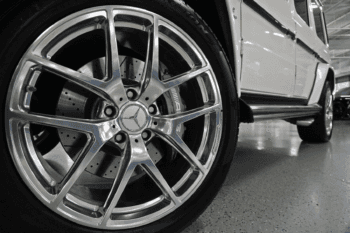 When you are looking for a Mercedes-Benz, Ultimo Motors should be your spot in order to get the best deal. From the Mercede-Benz GL-Class, the GLE, GLS, CLS, AMG and all other models you can think of. Ultimo Motors has an array of Mercedes-Benz vehicles that have range from all different prices. Ultimo Motors is the best dealership to get the best price. Since Ultimo Motors is a used luxury car dealership you can find 13 models with years from 1972-2018. The best range of vehicles with the best prices, Ultimo Motors is your place.