Right vs. Wrong Time to Buy a Car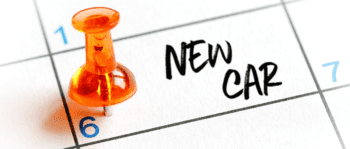 Albert Einstein once said that "time is an illusion". But in reality timing is everything. There is a right time for something and a wrong time to do something. It's just how it works out to be. Car buying is the same way.
Right vs. Wrong Time to Buy
There is a right time to buy a car and a wrong time, could be personal or for the market in general. Obviously, when you're ready to make that next big purchase, nothing is going to come in your way. But you should always keep in mind when you are going to get the best deal, and that is when timing is everything.
It is important to know before walking into the dealership what you want. Make sure the research is done and you have an idea about the car make, year and pice you are willing to spend. Ultimo Motors makes the car buying experience easier by having an easy accessible website and a calculator on every page so that our customers can always figure out what the correct price for them is. Apart from making sure the research is done, there are also the best times for purchasing a car.
Best Times to Buy
According to Forbes, Mondays are the absolute best day of the week to go into the dealership and purchase a car. Although you might think the weekend will be the best time to purchase a car for you because you are more available on the weekends to go to multiple dealerships and spend time negotiating. Mondays are the best because it is the beginning of the week and the salesperson most likely have fewer customers and will be able to spend more time with you, making sure you get the best deal. Apart from Monday being the absolute best day, Wednesdays are also another good day to stop by at the dealership because there is usually less traffic during the week.
The second best time to buy a car is in May. Essentially everyone thinks that spring is a good time to go in and purchase, so March and April are fairly busy in the dealership. If you can hold off till May you might have a better chance at purchasing a car for a great price too. During the month of May you might see some extra incentives for future car owners because of the late holiday in the month.
The third best time to buy is when it is on your own time. Surveys suggest that doing all the research at home and buying online is some of the best use of your time. Shopping online for your car is always a good idea and when you think you're ready you can come in and test drive.
Ultimo Motors and Our Customers
Ultimo Motors allows their customers to do everything from the comfort of their home. They can pick out the model, year, mileage and all the information is given to you right on the vehicle page. Like mentioned before, you also get the opportunity to find out what you can afford from our website itself. We are the all in one stop shop for your future car purchase. Tons of our customers shop online from out of state and we ship the cars to them. There are many options for our Ultimo Motors customers.