Prepping Your Car for the Winter Season
Winter is approaching, which means it's time to put that convertible away in a nice protected garage for the season. For owners of luxury/sports cars its a sad time because it reminds them that driving season is close to an end. But now it's time to prep your car.
These cars need to be treated with extra care and love because they're special cars. But putting your car away for the season is not as simple as locking it up in a garage. There are some extra steps that can be taken before officially putting it away. Ultimo Motors can help with that.
Protect Your Car
When you buy your car from Ultimo Motors you know your car is being treated like a king. We keep our cars in a climate controlled storage room. Although this luxury might not be available at home, it is important that these luxury cars maintain the best uptake.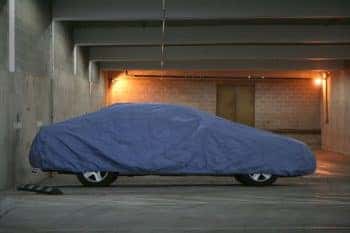 The most ideal place to keep your car covered is in a garage so it is away from weather conditions that winter might bring. If there is no access to a garage, we suggest finding a public storage unit so the car is kept safe all winter long. It is also important to buy a cover to put over the car to prevent any critters from invading.
Change the Oil
Always change the oil before putting the car away for the season. If the oil is dirty or the mileage is almost close to the limit its most likely a good idea to change the oil before storage.
Fill it Up
A very important tip before putting your favorite car for storage is filling up the tank with gas. This is very beneficial in preventing moisture in the fuel tank from building up. It would also be a good idea to get a fuel stabilizer to prevent the gas from deteriorating.  
Keep Your Insurance
Although you might want to save money this season by opting out on insurance. It's a good idea to keep the insurance all season because you will never know what can happen. Also the change of insurance companies raising rates when looking for coverage again because of the missing months.
Sparkling Clean
Make sure before you put your car away for the winter that you give it a good wash and even even add a coat of wax for an extra layer of protection. It is important to wash your car before putting it away for months because of possible stains that could damage your car from everyday outside activities. Plus once you lift up that cover come spring time, you're car will be ready to drive.
Preparing your car for the winter season is the best thing one can do. You'll be taking extra care of your car now for the future when it becomes time to drive again.
Ultimo Motors
Buying a vehicle from one of our four locations is one of the best decisions you will make in your life. Vehicles are kept in a nicely controlled space to protect themselves from outside conditions. We also host an inventory of various manufacturers, so there is always a wide selection to choose from at Ultimo. We service a wide range of clients throughout the world. Providing service in 12 countries and appreciate our clients from overseas that do business with us.