Limits of an SUV
For years now SUVs have had the reputation as a fun and dangerous off-roading vehicle. People often thought that SUVs could conquer the world because of the large capacity it could hold and places that it could go. But there are limits to an SUV and these limits need to be taken mindfully when going places to prevent accidents and rollovers from happening.
Pushing the Limits
Each SUV has a different cargo size and a payload capacity (which is how much weight it can carry). When an SUV becomes overloaded there are multiple dangers that can take place like rollovers, tire blowouts and more.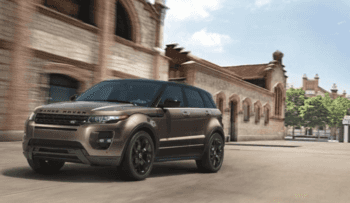 Most luxury SUVs offer a cargo capacity of 23 cu-ft. Up to 33 cu-ft. This cargo capacity is how much space there is available to store things inside the car. The car might have a large cargo capacity, it should never be overfilled because of the danger. The taller height of an SUV also raises the chance of a rollover because of the gravity. You actually have less of a chance of rolling over in a small sedan than an SUV. When you overload the SUV you also can cause stress to the breaks which can cause a tire to blowout.
It's important to remember that when loading the SUV that the weight of passengers also add to the total capacity the car can hold. Most cars can hold a capacity of around 900 pounds, but with five 150lb people you almost reach the weight capacity. Always being aware of the limits so you don't push them is important.
Some Changes
New technology is allowing manufacturers to change the way they can market SUVs and they do this by making crossovers which is a newer trend to the sport-utility. Crossovers allow a combination of an SUV and a sedan. With a crossover you are given the nice sleek style and cargo style without the capability of doing anything too dangerous like off-roading. These vehicles are lower to the ground and less of a chance of rolling over.
Top Medium-Sized Luxury Crossovers
According to Popularmechanics.com these are some of the top luxury crossovers
2018 BMW X3

2018 Jaguar F-Pace

2019 Acura RDX

2019 Lexus NX 300

And more.
Top Luxury SUVs
According to Edmunds, these are some of the top luxury SUVs
2018 BMW X1

2018 Porsche Macan

and  the 2018 Mercedes-Benz GLC-Class
Ultimo Motors and their SUVS
Ultimo Motors takes great pride in the luxury vehicles we have in our showroom. We have tons of SUVs and crossovers in all four of our locations that have been treated with great care and attention to detail. We have cars like the Jaguar F-Pace, BMW X3, Porsche Macans and more. All of our cars are treated with tons of care and are kept in climate controlled showrooms to make sure the are kept far away from the Chicagoland weather.