BMW Series and How it Came to Be
BMW has been a luxury brand for decades now. Always coming up with advanced ways to push their technology and wow the consumers. We have tons of BMW vehicles at Ultimo Motors ranging from all types of years and makes. We take pride in all of our BMW's and to understand the pride we have, it starts with the history.
How it Started
It all began in 1916 with the merge of two German companies and goes down in history as the year the Bayerische Motoren Werke AG (BMW) was founded. In 1917 the company emblem was designed. But it did not make its first appearance in the advertisements for the company until 1920.
In 1923 it announced its first motorcycle, the R 32. Up until this time the company was only making engines and not full vehicles. They didn't being production of vehicles until 1928.
The Cars
The first BMW post-war vehicle was the 501, which was built from 1952. The vehicle had the ability to seat up to six people and had a six-cylinder engine. The 501 made its mark for BMW as the luxury car that everyone wanted to be in. And in 1961, BMW presented the 1500 model, with a sleek four-door design. This was all the beginning for the brand.
The Series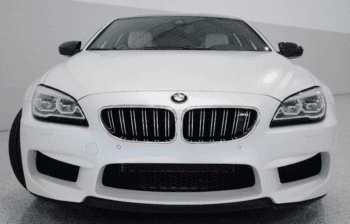 BMW assembles their lineup into different groupings and series. The sportier models are assigned to even numbers within their series. They have the 2 series, 4 series, and 5 series. Their sedan models are designated to the odd numbers of the series: the 3,5 and 7 series.
The rest of their cars are designated to letters. The X models are SUVs and crossovers. M models are high-performance. Z4 model is a two-door roadster and the i model is the electric and hybrid line.
Involvement in Entertainment
BMW is a well recognized brand. They have participated in many things throughout entertainment. In 1975 they had Art Cars, painted by Alexander Calder. This grew a spark of interest in other artists wanting to paint cars. They were soon being displayed in multiple museums.
The BMW cars were also being put into multiple films as a marketing tactic to attract car buyers. Still to this day BMW displays their cars in films to attract potential buyers.
BMWs at Ultimo Motors
Here at Ultimo we have an array of BMW vehicles for our customers. Some of our vehicles come fully packed with the best packages and all of our cars are kept with extreme care. WE have multiple of the models of BMW and over 50 BMW vehicles with our inventory growing everyday. Check out Ultimo Motors for your next purchase of your BMW.